Contact
Müller Gas Equipment A/S
Mommarkvej 7-11
Vollerup
DK-6400 Sønderborg
Denmark
Phone: (+45) 73 42 12 12
e-mail: info@bmv.dk
Opening house
Monday: 8:00 AM – 4:00 PM
Tuesday: 8:00 AM – 4:00 PM
Wednesday: 8:00 AM – 4:00 PM
Thursday: 8:00 AM – 4:00 PM
Friday: 8:00 AM – 3:00 PM
Saturday: Closed
Sunday: Closed
Find us
Our location – close to both motorway and airport.
By road
Our main office is located 2km from the motorway 8. See our location on Google maps. 
By air
With Alsie Express from Copenhagen Airport, it takes only 35 minutes to get to Sønderborg. Click here to get further information.
Submit inquiry
Please fill out the form and we will get back to you.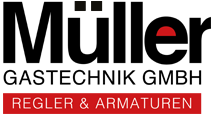 Müller Gastechnik GmbH
Addresse:
Industriestraße 3
D-254362, Rellingen
Telefon:
+49 (0)40 89 06 16 – 0
Öffnungszeiten:
Montag – Donnerstag 07.00 – 16:00 Uhr
Freitag 07.00 – 13:00 Uhr

Gastecnique Do Brasil LTDA
Address:
Rua Carlos Francheu, 21
Cambuí – Campinas/SP
CEP 13.023-610, Brazil